Our
Services

Today M&M Printing Company is proud to be a Full Service Commercial Printer. Newspapers and other periodicals printed on newsprint, hi-bright and up to 50# offset stocks are our specialty. We have added a stitcher trimmer that now gives us the opportunity to produce Magazines, both glued and stapled. We also produce in house, business cards, business forms, letterhead and envelopes. We produce presentation folders in 4 color as well as brochures and flyers. We maintain relationships with companies that produce continuous forms, thermographic printing, foil stamping and embossing, die cutting and many other services. Most important is our combined knowledge of many years of experience in the printing trades.

We deliver anywhere in the Tampa Bay area for a small delivery charge and can deliver anywhere at carrier company charges. We can also pick up copy and deliver proofs in the Tampa Bay, St Pete, Manatee, and Sarasota areas.

You can use the Internet to send large files to our FTP site. Please contact us for information on FTP sight usage.

Request a Quote
Want a quote on your printed product? Please give us some important information and we will email you a price quote promptly.

(

*

= Required Field)
Email us

or call for a quote. We offer competitive pricing, high quality and on-time delivery.
Our Services Include ...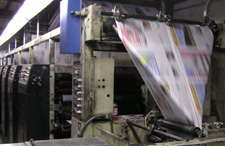 Our Harris V22 Press can handle 8 pages of color and 32 pages of black and white at a time. We can run and insert runs to make up 4,8,12,16 etc. page Color and B/W papers to your liking. If files come in clean we can often have a job completed in 3 days. Contact us for quotes and any questions you may have.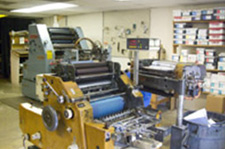 Our sheet fed presses can handle business forms, letterhead, envelope and many other printing, duplicating requirements.

We still have cameras and film and can still take care of the customers who aren't fully electronic yet as well as the customers that do have full electronic files. We do prefer PDF format, but we can handle other formats as well. Contact us for any questions you may have.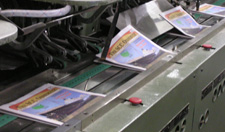 We can insert into a paper for your convenience. We also have access to mail houses or can have your product shipped to you via carriers.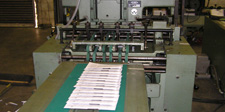 We have recently purchased a Mueller 335 saddle stitcher and have the option to staple or glue magazines and cut them to the size you require. We can also print catalogs, magazines, and books and have them perfect bound.